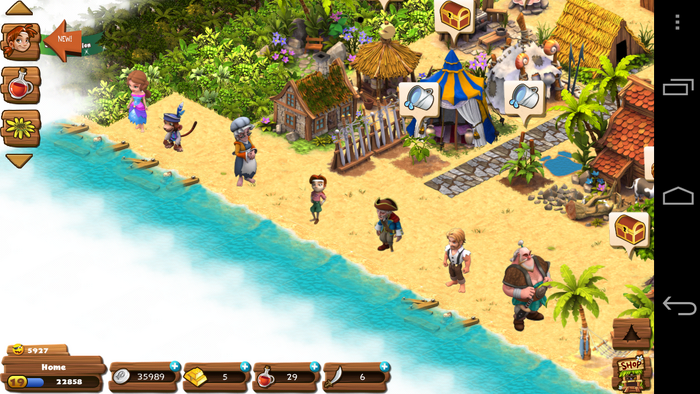 Shipwrecked is a free-to-play mobile game for the Android platform. The genre is an iso-space tile based city builder set in a tropical island theme. The player guides survivors as they survive and explore on a mysterious island surrounded by intrigue. New characters are met through exploration who can help you plant crops, build houses and townbuildings, and decorate your colony. New content is released weekly as the mystery builds, and survival grows most assuredly.
Ad blocker interference detected!
Wikia is a free-to-use site that makes money from advertising. We have a modified experience for viewers using ad blockers

Wikia is not accessible if you've made further modifications. Remove the custom ad blocker rule(s) and the page will load as expected.